The Association of Management Consulting Firms is pleased to announce the winners of the inaugural AMCF Awards which spotlight the most innovative and effective consulting projects done over the past year, as chosen by an independent panel of judges. AMCF honored the winners at a gala dinner on Wedesday March 1st, 2012 at the University Club in New York City.
The 2012 AMCF Award Winners:
Business Strategy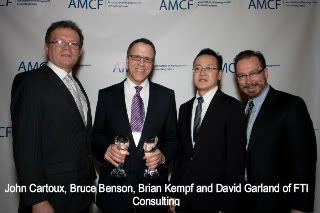 FTI Consulting with The E.W. Scripps Company
The Future of the Newspaper Business Model
Change Management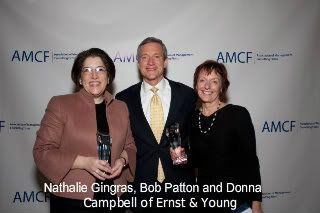 Ernst & Young LLP with AstraZeneca PLC
Bringing Internal and External Audiences into the New World of Aggregate-Spend Transparency
Corporate Social Responsibility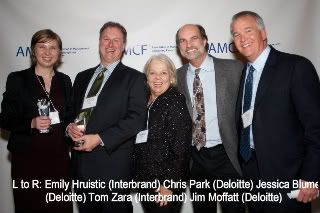 Deloitte Consulting LLP with Interbrand Corporation
Supporting Interbrand's 'Best Global Green Brands' Initiative
Customer Engagement
CapTech Consulting with WellPoint, Inc.
Designing, Developing and Implementing a Solution to Maintain Quality Servicing for WellPoint's Members
Developing Markets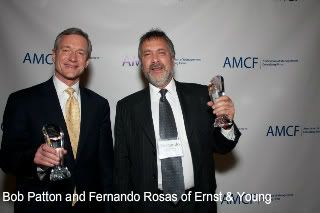 Ernst & Young LLP with EcoPetrol S.A. Company
Implementing a Shared Services Center to Reap Economies of Scale, Reduce Redundancies and Enhance EcoPetrol's Ability to Operate Globally
Finance and Risk Management
Ernst & Young LLP with Johnson Controls Inc.
The Design and Implementation of a New Global Financial and Reporting Solution
Human Capital
PwC with Swiss Re
Cultural and Behavior Change Program
Operational Performance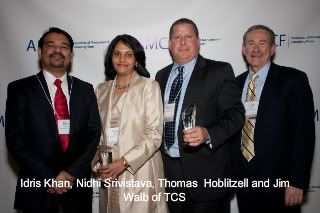 Tata Consultancy Services with Deutsche Bank AG
Lean Improvement Program to Improve Customer Satisfaction, Quality of Service, Transparency in Operations and Standardization of Production Management Processes
Technology Transformation
PwC with North Shore - Long Island Jewish Health System
A Quick Launch of Technical Design to Accommodate Changes to the Regulatory Framework
Transaction/Event-Driven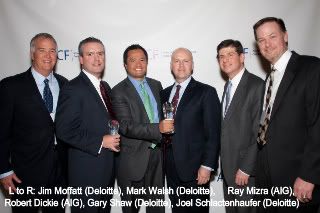 Deloitte Consulting LLP with AIG, Inc.
Supporting AIG's Divestiture Program to Repay the Federal Government